Welcome to Breakout Leader Training!  This is the first step toward becoming a leader for the Family Connections – Managing Suicidality & Trauma Recovery Program. We value your contribution, our volunteer leaders are the primary reason we are able to provide this education free of charge.  You are making a difference and paying it forward!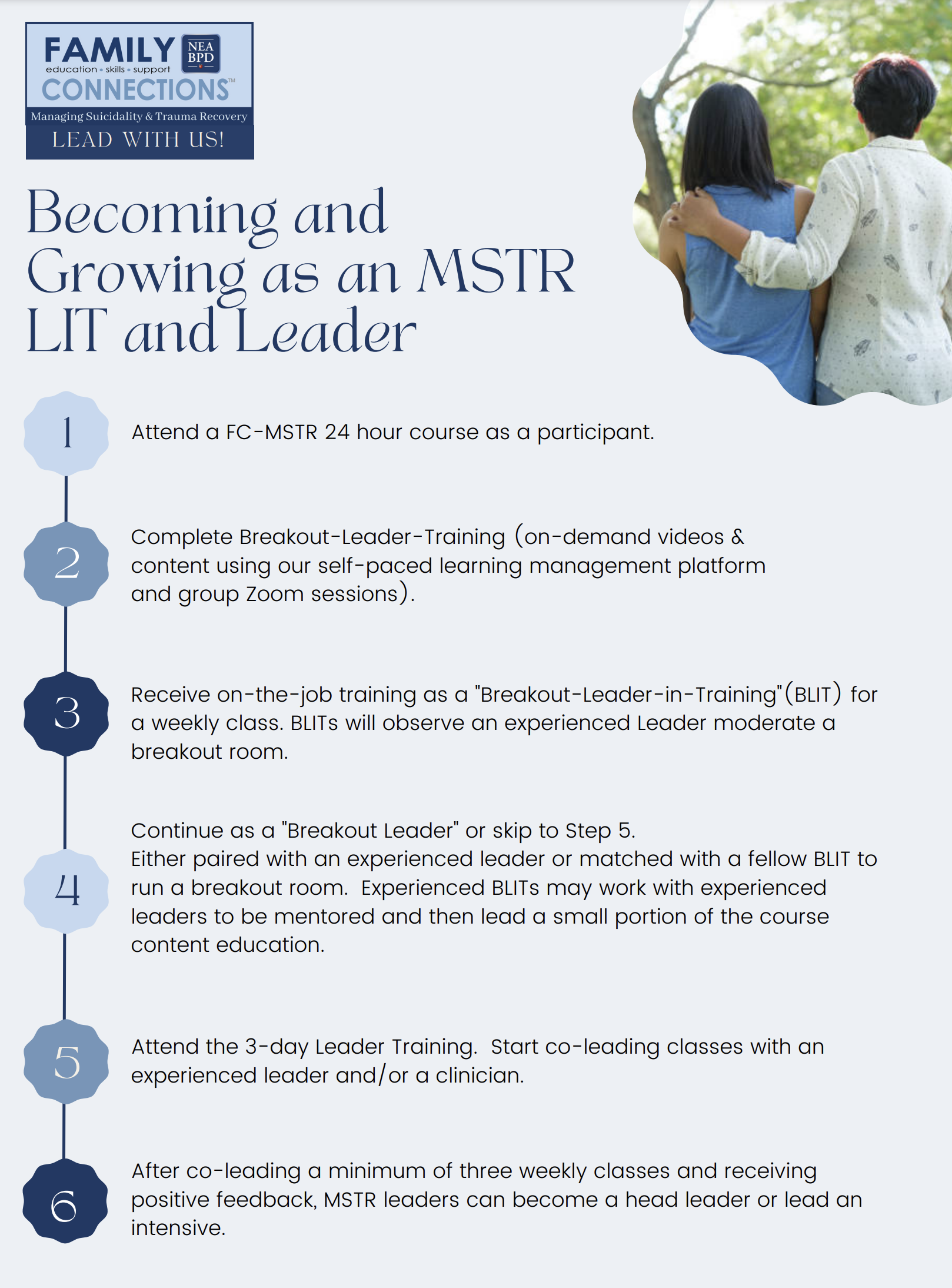 Download Stages of MSTR Leader pdf
Welcome to the on-demand Breakout Leader Training course! As a participant, you will have the opportunity to join our Managing Suicidality & Trauma Recovery classes as a Breakout-Leader-in-Training (BLIT).
With a class size ranging from 50 to 70 participants, where the participants will receive comprehensive education from our experienced head leaders during the main sessions, while engaging in practical exercises and thought-provoking discussions in smaller breakout rooms.  During the breakout sessions, which consist of 10-12 participants each, you will play a vital role as a BLIT.  Your responsibilities will involve observing and assisting participants within the breakout rooms, ensuring a supportive learning environment.  To aid you in this process, we provide an on-demand training tool designed to help you prepare for each class effectively.
We look forward to your involvement in this training course and wish you success in your journey to become a Breakout Leader or MSTR Leader!