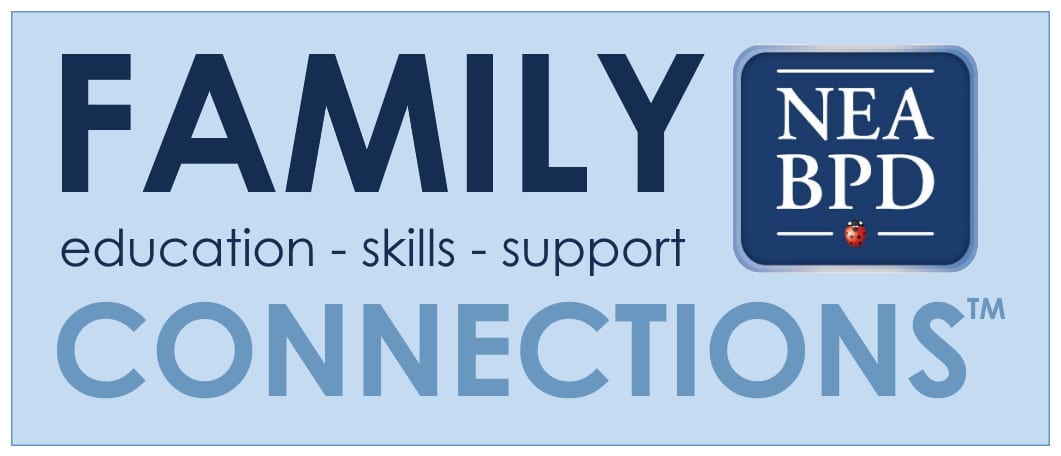 Thank you for your interest in
Family Connections™
Your application has been received.  Please add this email address to your safe list so you can be assured to get our communications: fc@neabpd.org
Frequently Asked Questions
Are classes being held in-person during quarantine?
No. All classes are taught via Zoom video conferencing.
How long is the wait for a class ?
Demand is very high and waiting times vary from several seeks to months.
If I apply again, will I be invited to a class sooner?
Unfortunately, no. Applicants are invited based on class availability so only apply once. 
How will I be offered a class?
You will receive an email "Response Required: Family Connections™ Class." *You will only be offered one class. If you do not respond, you will be removed from our waitlist.
What can I do while I wait to be invited to a class ?
View recent WEBINARS that feature skills taught in the Family Connections™ course.
A family member or friend wants to participate, too. Can you add them to my application?
No. Each person must apply separately. This is required whether you share a residence or computer.
Can I take the course with my loved one with BPD?
No, Family Connections™ is designed for family members, not for BPD sufferers.
Is Family Connections a therapy group?
No, classes are led by family members of a loved one with BPD who are trained volunteers.
I have BPD or BPD traits. Can I take the course?
No, Family Connections™ is not for people with BPD or BPD traits- it is for their loved ones only.
Do you charge a fee for the class?
No. Each participant is encouraged to make a donation of $60. Donate to NEABPD.