A Post A Day In May
Read our daily blog post by Karyn Hall, PhD during the month of May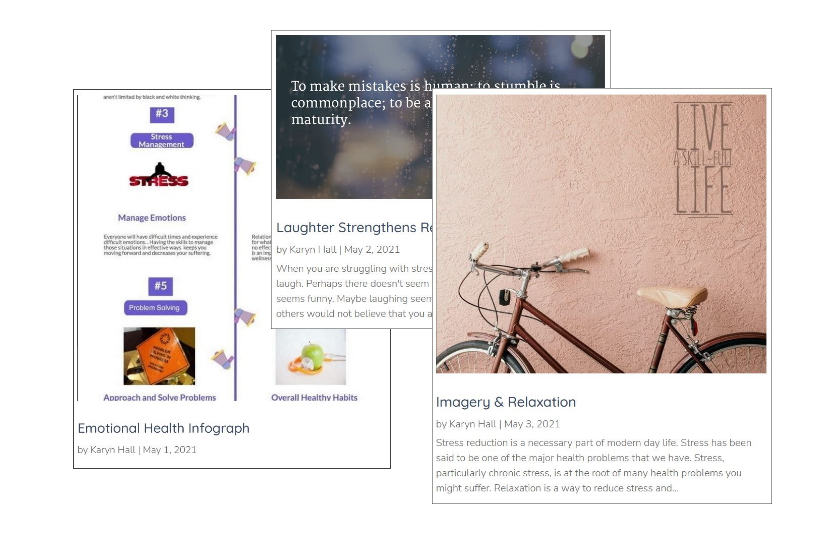 Raise Awareness with BPD Wristbands
BPD Awareness Wristband
Join us in helping create awareness with our "May is
BPD Awareness Month
" wristbands.
Minimum donation per wrist band is $5 and includes shipping.
If you would like to donate more than $5 per wrist band, please use the "Your Price" box below and fill in any amount greater than $5.
Please be sure your shipping address is correct on the PayPal page when you checkout.
Sorry. Only USA orders can be accepted.
Two Mothers, Two Hearts, Two Tragedies, Two Countries, One Path
Personal accounts of families turning tragedy into advocacy and hope. These two women offer encouragement to everyone that through knowledge and awareness, "you" can make a difference in the lives of those who suffer from Borderline Personality Disorder.
Congressional History
On May 8, 2007, NEABPD organized Congressional Hearings to educate legislators about Borderline Personality Disorder.
Congressional Co-Sponsors for the event were
Tom Davis (R-VA) and Nita Lowey (D-NY)
On April 1, 2008, the U.S. House of Representatives passed, by a vote of 414-0, House Resolution 1005 which supports the month of May as Borderline Personality Disorder Awareness Month.
Principal Co-Sponsors, H. Res. 1005
Rep Tom Davis (R-VA)
Rep Chris Van Hollen (D-MD)
50 Co-Sponsors, H. Res 1005
Rep Barrett, J. Gresham [SC-3]

– 2/28/2007


Rep Bilbray, Brian P. [CA-50]

– 2/27/2007


Rep Blackburn, Marsha [TN-7]

– 2/27/2007


Rep Bono, Mary [CA-45]

– 2/27/2007


Rep Burton, Dan [IN-5]

– 2/28/2007


Rep Cannon, Chris [UT-3]

– 2/27/2007


Rep Cantor, Eric [VA-7]

– 2/28/2007


Rep Castle, Michael N. [DE]

– 2/27/2007


Rep Coble, Howard [NC-6]

– 2/28/2007


Rep Davis, Danny K. [IL-7]

– 2/27/2007


Rep Davis, Jo Ann [VA-1]

– 2/27/2007


Rep Dent, Charles W. [PA-15]

– 2/27/2007


Rep Drake, Thelma D. [VA-2]

– 2/28/2007


Rep Duncan, John J., Jr. [TN-2]

– 2/27/2007


Rep English, Phil [PA-3]

– 2/28/2007


Rep Forbes, J. Randy [VA-4]

– 2/28/2007


Rep Fortenberry, Jeff [NE-1]

– 2/27/2007


Rep Foxx, Virginia [NC-5]

– 2/27/2007


Rep Gerlach, Jim [PA-6]

– 2/28/2007


Rep Gilchrest, Wayne T. [MD-1]

– 2/28/2007


Rep Goode, Virgil H., Jr. [VA-5]

– 2/27/2007


Rep Goodlatte, Bob [VA-6]

– 2/27/2007


Rep Hastert, J. Dennis [IL-14]

– 2/28/2007


Rep Issa, Darrell E. [CA-49]

– 2/27/2007


Rep Linder, John [GA-7]

– 2/27/2007

Rep Lipinski, Daniel [IL-3]

– 2/27/2007


Rep LoBiondo, Frank A. [NJ-2]

– 2/28/2007


Rep McCaul, Michael T. [TX-10]

– 2/28/2007


Rep McCotter, Thaddeus G. [MI-11]

– 2/28/2007


Rep Mica, John L. [FL-7]

– 2/27/2007


Rep Moore, Dennis [KS-3]

– 2/27/2007


Rep Moran, James P. [VA-8]

– 2/27/2007


Rep Murphy, Tim [PA-18]

– 2/27/2007


Rep Payne, Donald M. [NJ-10]

– 2/27/2007


Rep Pence, Mike [IN-6]

– 2/27/2007


Rep Platts, Todd Russell [PA-19]

– 2/27/2007


Rep Ramstad, Jim [MN-3]

– 2/28/2007


Rep Rehberg, Dennis R. [MT]

– 2/28/2007


Rep Royce, Edward R. [CA-40]

– 2/28/2007


Rep Sali, Bill [ID-1]

– 2/27/2007


Rep Saxton, Jim [NJ-3]

– 2/28/2007


Rep Sessions, Pete [TX-32]

– 2/27/2007


Rep Shays, Christopher [CT-4]

– 2/27/2007


Rep Shuster, Bill [PA-9]

– 2/28/2007


Rep Turner, Michael R. [OH-3]

– 2/27/2007


Rep Upton, Fred [MI-6]

– 2/28/2007


Rep Walsh, James T. [NY-25]

– 2/28/2007


Rep Westmoreland, Lynn A. [GA-3]

– 2/27/2007


Rep Wilson, Heather [NM-1]

– 2/28/2007


Rep Wolf, Frank R. [VA-10]

– 2/28/2007
Committee on Oversight and Government Reform
Tom Davis, Ranking Member