People suffering with Borderline Personality Disorder are often misunderstood. But you are not alone. There is help and there is hope.
If you are in an immediate crisis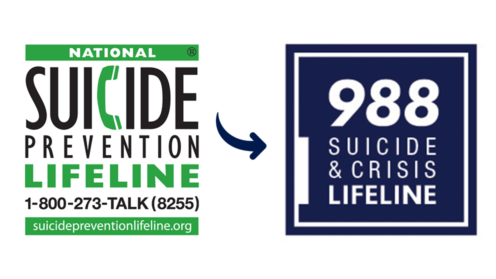 The National Suicide Prevention Lifeline is now: 988 Suicide and Crisis Lifeline
988 has been designated as the new three-digit dialing code that will route callers to the National Suicide Prevention Lifeline. While some areas may be currently able to connect to the Lifeline by dialing 988, this dialing code will be available to everyone across the United States starting on July 16, 2022.
Suicide & Crisis Lifeline: The Lifeline provides 24-hour, toll-free, and confidential support to anyone in suicidal crisis or emotional distress. Connect with a skilled, trained counselor at a crisis center in your area. Support is available in English and Spanish and via live chat.
If you need immediate attention call 911 and ask to be taken to the nearest emergency room.
If you are not in immediate crisis and aren't sure if you have BPD, click here for more information.