Family Connections™ - BPD/Emotion Dysregulation (ED)
Family Connections™ Program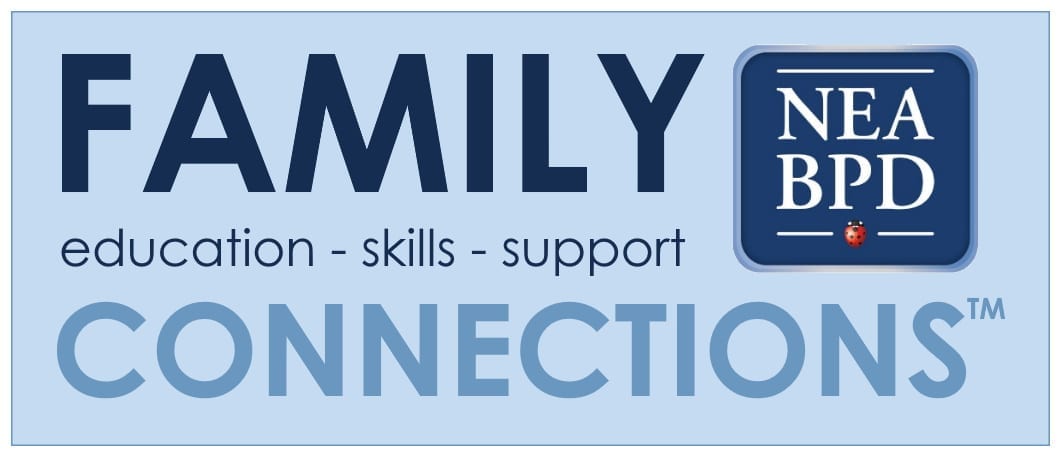 What is the Family Connections™ Program?
Family Connections™ is a free, evidence-based, 12-class course that meets for 2 hours and requires 1-2 hours of homework/practice weekly. It provides education, skills training, and support for people who are supporting a sufferer of Borderline Personality Disorder> (BPD)/Emotion Dysregulation (ED) or BPD/ED traits.
The course meets weekly online via Zoom video conferencing.
What is Family Connections™ Virtual?
NEABPD also offers a virtual option for families living far from Family Connections™ meeting locations or for those who prefer to take the course online. Due to Covid-19, ALL courses are being held virtually. The Family Connections™ Virtual (FCV) course allows participants to meet weekly for the 12-class course via Zoom video conferencing
What will You Gain?
Family Connections™ is based on research funded by the National Institute of Mental Health. Survey data from previous courses show that after completing the course, family members experience decreased feelings of depression, burden, and grief, and more feelings of empowerment.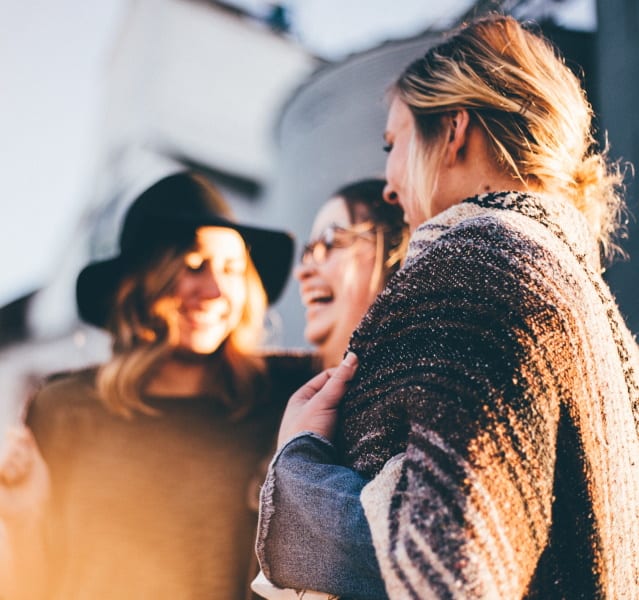 The Family Connections™ program includes:
Relationship skills based on Dialectical Behavior Therapy (DBT) to help support your person with BPD/ED with compassion and empathy.
Support from course leaders and other participants who also have a relationship with a person with BPD/ED.
Suggestions for taking care of yourself and managing your stress.
Effective communication techniques to promote problem collaboration and/or solving.
Commitment
We ask for a commitment to participate in at least 10 of 12 classes. Skills build on the previous week's so it is important to only commit to the course if you can participate in at least 10 classes. You can request another course that better fits your schedule when you reply to our enrollment email.
Individual Applications
Each person who wishes to enroll must apply individually, including spouses and/or any member in the same household or family. This is required regardless of whether you plan to use the same computer or device.
Apply Once
Please only apply once with your preferred email address that you check most often. We request that you do not apply a second time with a different email address. It is considered a duplicate and will delay your application.
Age Requirements
Course participants must be at least 18 years old. If you are a parent, the child with emotion dysregulation must be at least 13 years old.
Enrollment
You will receive an email with the subject line: You're invited to attend Family Connections™ Class #. It's important that you respond to the email even if you cannot attend the class. Please add fc@neabpd.org to your contacts and check your SPAM folder often for the email.
Course Dates and Times
We do not have set days and times. We have multiple courses starting every month at various times and days in all US time zones. Most courses are in the evening and we try to offer at least one course a month during the day. On occasion, we also offer an intensive version of the course over a number of days instead of weeks.
Wait Times
The current wait time to be offered a course is 5-6 months.
Residents of Canada and Australia
Course Cost
NEABPD IS A 501(c)3 nonprofit organization that relies on volunteers and donations to continue its mission. No one is ever charged a fee to take a Family Connections™ course.
Taking the course with my relative with BPD.
Family Connections™ is not intended for people suffering with BPD. The program  was designed for family members of someone with BPD and/or significant emotion dysregulation and related problems.
While Waiting for a Course
Attending with Another Family Member
We understand that on occasion, two members of the same household may want to attend a course together. In order to increase this likelihood, it is very important that each person apply separately with their own individual email address and apply on the same day if possible. In the comments section of the application, both people should add the name of the person they want to attend with. Unfortunately, if these directions are not followed, we cannot guarantee that your request will be accommodated as courses are filled first-come, first-serve.
Managing Suicidality and Trauma Recovery
Family members who have experienced, witnessed, or learned about their relative's suicide attempts and non-suicidal self-injury, can often struggle with trauma or stress-related problems, including increased distress, grief, and uncertainty about how to effectively respond to their loved ones' crisis behavior. This is currently a pilot program with very limited availability. If you would like to be on our waitlist for FC-MSTR, please apply for Family Connections™. If you are eligible, you will be invited when a course is available.
If you think a Family Connections™ Course is right for you and you can commit to attending at least 10 classes, please complete our online application. All personal information submitted is confidential and we will never send any information to you via the US mail.
Please add this email address to your contact list so you are sure to get our communications: fc@neabpd.org.
Please only apply one time- applying more than once will delay your application.
If you already applied, please email fc@neabpd.org to check your status.