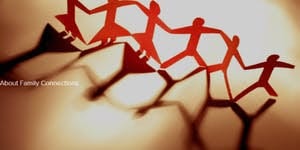 Date: Saturday, 23 February 2019 at 8:00 am – to – Sunday, 24 February 2019 at 4:00 pm (AEDT)
Location: Wentworth Clinic, UNSW
Sydney Randwick, NSW 2052, Australia View Map
Event registration is by invitation only.
Family Connections Leader Training 2019
NEA-BPDAust will hold the next Family Connections Leaders Training (FCLT) in Randwick NEW SOUTH WALES on the 23rd & 24th February 2019.
The training will be led by Family Connections National Trainers and Clinical Psychologists Carolyn Bright and Terri-Lee Hill with Minh Nguyen-Hoan and Anita McGregor.
The Family Connections program is an evidence-based program that provides peer support, psycho-education and skills anchored in dialectical behaviour therapy (DBT) for partners, families, friends and carers of those diagnosed with Borderline Personality Disorder (BPD) or traits of BPD, as well as problems with emotion dysregulation. The training (FCLT) is to teach attendees the course content and also provide skills and strategies to become a group leader.
*By the end of this training you will be a family Connections Volunteer Leader with a commitment to co-facilitating your first program within 3 months post training.
For further information about the leader training eligibility requirements and commitment please visit: https://www.bpdaustralia.org/for-family-connections-leaders – training/ or contact us at neabpd@neabpdaustralia.onmicrosoft.com
The Family Connections Leader Training will comprise of two full days of intensive training involving theory, tools and processes developed specifically for co-facilitating your first Family Connections 12 week Program.
We hope you can make it!
Cheers,
National Education Alliance for Borderline Personality Disorder, Australia